Yesterday I noticed there is an important topic missing in my JavaFX workshop: Internationalization. So here is a SSCCE for that. It's basically a copy of my recent commit to my JavaFX workshop.
This simple sample consists of two UI parts. In the north, there is a combo box with languages to choose from. In the center, there is a label that gets translated according to the selection in the combo box.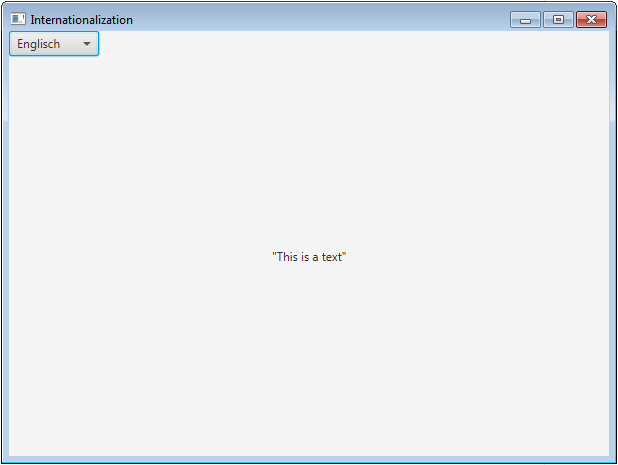 This is the main class that loads the simple UI and implements the language switch:
This fxml-file is the center part of the UI. It just holds a label that gets translated:
And finally the two properties-files for english and german language support:
Intellij IDEA provides a really nice resource bundle editor for managing your translations. This thing allows you to manage the text of all your languages without having to crawl through your properties-files: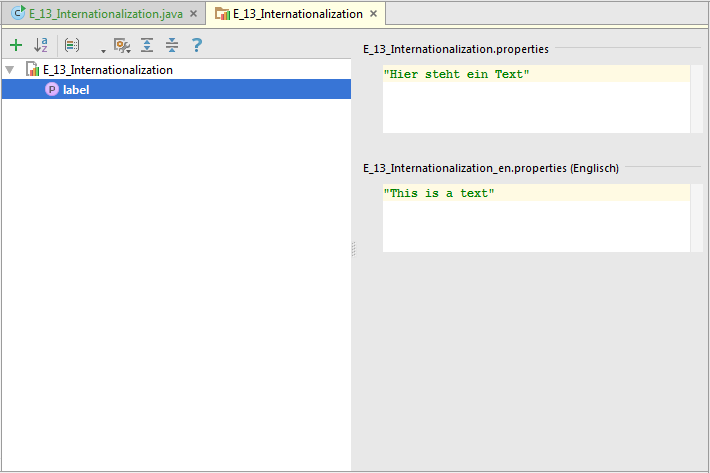 TL;DR
JavaFX provides an easy way to translate your UI texts in different languages. When using the resource bundle editor of IntelliJ IDEA, the management of UI texts is a piece of cake.